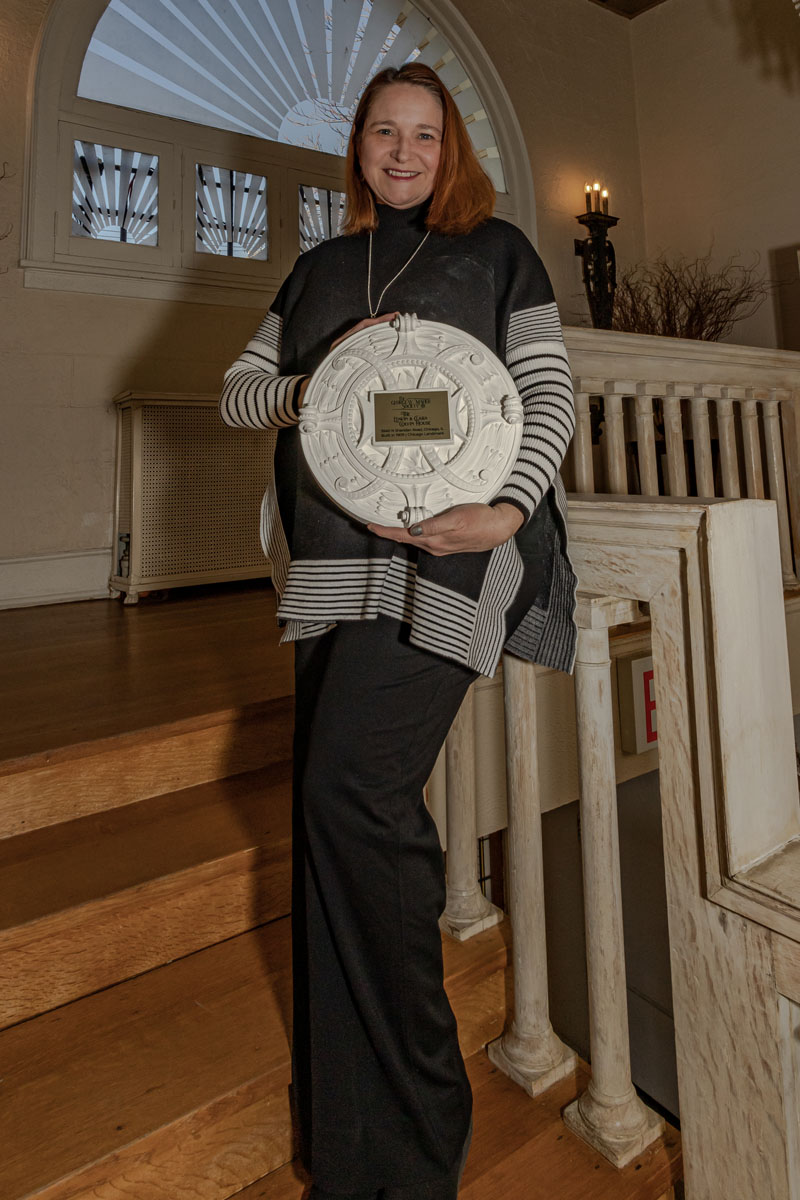 Owning a home designed by George W. Maher is to own an original work of art…
That's why we've created the Maher Homeowners Club, where your membership gains you:
A George W. Maher Society commemorative plaque with your home's name and address, verifying its design by Maher.
Special recognition on our website and newsletters.
Connections with other Maher homeowners.
The same discounts and early access to ticketed events as all Maher Society members.
We ask that all prospective Club members reach out to us directly by filling out the form below, so we can verify some important details before processing your membership. Homeowners Club memberships are $250 annually, and members receive all the benefits of our Architect membership level. That's a significant savings for Club members, and our way of saying thank you for your stewardship of a George W. Maher design.